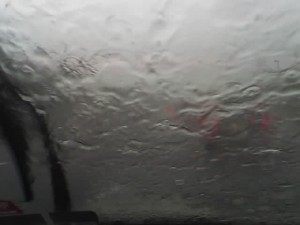 Do you ever feel like you should be further along? Do you ever feel like people mean well, but their advice really only wants to pull you into or back to their realities- not yours? Is staying present in whatever it is you're going through – rather than seeking numbing distraction – too painful?
Maybe you have to walk through that despair – like walking on hot coals – in order to get to where you need to be (not where anyone else thinks you should be). Wherever that place or space is – in your head, your heart, your soul or your world – it's blurry and you feel like you're trying to navigate the high seas in a storm and all your nautical maps just got blown away.
But somewhere on this ship there is a compass. It might've broken off from its foundation and is rolling around with the ship. Maybe it got blown down below deck. Maybe it flew back and clocked you on the head and you're bleeding. From your own freakin' compass. And you're blinded by the sea spray and rain and maybe blood in your eyes, so you have to feel around for it, but you know it's there. You might be crawling around, blind, on your hands and knees, getting knocked upside the head, holding on for dear life, but dammit that compass – your compass – is on this ship.
But the only way you're going to find it is to stop flailing. Stop distracting yourself. Stop and be still and silent right in the thick of the storm and the desperation and the fear. Stop. And breathe. And listen. It's right there.
You're right there.
Do you have your own story about being lost to yourself (and what led to that, how you handled it and how you remedied it)- personally or in business? If you'd like share your story on our blog because you think it could help others and build connection, please feel free to contact Jennifer (also our Blog Editor) at jennifer.rojas@aureliuspress.com