"And you may find yourself living in a shotgun shack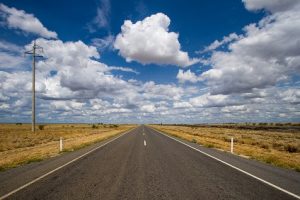 And you may find yourself in another part of the world
And you may find yourself behind the wheel of a large automobile…
And you may ask yourself
Well…How did I get here?" – Talking Heads, 1981
I don't know about you, but I tend to use song lyrics to frame various life situations. Although "Once in a Lifetime" by new wave band Talking Heads is three-and-a-half decades old, I think that most of us – at any age or of any generation – can, at one time or another, resonate with these existential ponderings.
As someone who has, actually, found herself "in another part of the world", and who has done some deep work around figuring out how I got here, it's become more and more clear that the saying, "Wherever I go, there I am" is at the core of the matter. For all of us.
Have you ever woken up an wondered if the life you've built is actually what you want? Do you feel that you're not utillizing your true talents? Do you feel stuck in a dead-end job? Are you merely living to work vs. working to live? Are you not relating to your loved ones and co-workers as authentically as you'd like? Are you about to make a life transition, say, into university – but aren't sure which academic path to take? Have you just graduated with a beautiful, shiny degree, but have no idea where to go from here?
"And you may ask yourself
Where does that highway go to?
And you may ask yourself
Am I right?…Am I wrong?
And you may say to yourself yourself
My God!…What have I done?!"
Choosing a career is one of the most important, and difficult, decisions a person can make. The Majors Occupational Environment Measure™ (MajorsOEM™) is designed to help individuals make this challenging decision. Individuals explore areas of preference and avoidance according to their work interests, tasks/activities and environmental settings.
The MajorsOEM™ provides you with a complete set of results (avoidance and preference) that are consistently reliable, valid in application and intuitively meaningful. It's been proven to be very useful in career and vocational counseling for high school and college/university students. It has also met great success in career planning for adults, including mid-life career changers, corporate restructuring and retirement/leisure activities. It is an excellent choice for students, graduates, professionals, or individuals returning to the workforce.
If you feel that your life is the "same as it ever was" – but you're finding that unsatisfying; or if you're just starting out and need some guidance; or you generally just don't know what you want to be when you grow up (even if you're 50) – read more about the The MajorsOEM™  and feel free to contact us. Because YOU are unsuppressable.
Do you have your own story about things falling apart and your plans going awry (and what you did after that)- personally or in business? If you'd like share your story on our blog because you think it could help others and build connection, please feel free to contact Jennifer (also our Blog Editor) at jennifer.rojas@aureliuspress.com