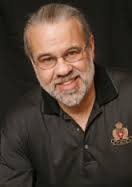 Gary
has been active in project management and change management since 1979. In 1984 he established the Center for Managing Change (CMC) providing management, consulting, educational, and mentoring services on an international basis. That same year, he received his PMP status, being number 14. He is also certified in administering Jungian-based assessments.Some of the industries he has served include banking, pharmaceuticals, oil processing, robotics, construction, real estate development, automotive, wholesale distribution, retail-chain management, telecommunications, and computer manufacturing. Gary's principle-based services address the human, business, and technical aspects of an organization to bring about effective change in holistic manner. Gary fundamentally believes that working in this manner makes for a more satisfied work force along with improving bottom-line performance.Based in the greater Columbus, OH area, Gary enjoys cooking and sharing Italian food with family and friends, along with his love of wine and fine cigars. If all that tires him out, he likes to curl up with his cats and a good non-fiction book.
Connect with Gary on LinkedIn.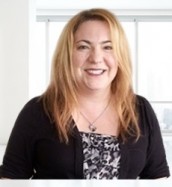 Jennifer
's diverse skills and experience come from working in a variety of professional settings. She has 20 years of operational experience leading customer relations teams and 10+ years managing a global eLearning program for project and program managers. With an M.S. from George Mason University's Institute for Conflict Analysis and Resolution (ICAR) and as a senior consultant with a Washington, D.C., diversity consulting and training firm, she has been able to help people in community, corporate, educational, federal and municipal government organizations assess what they need in order to feel welcome in their workplaces, and work more effectively and harmoniously together. Jennifer's ability to empathize with people navigating change is enhanced by the fact that she uprooted herself from the corporate cubicle and re-envisioned/re-shaped her life in a new country in 2010, alchemizing her diverse professional background, proficiencies and interests into a rich and rewarding way to be a global business partner to busy entrepreneurs. In addition to her operational and general management skills, Jennifer's experience also includes blog writing, editing and social media marketing.Originally from the greater Philadelphia area, Jennifer currently lives in Israel with the love of her life and a double-coated cat, where she enjoys the rich historical surroundings of Jerusalem and the ability to reach an array of natural surroundings (sea, desert, mountains) in about an hour.
Connect with Jennifer on LinkedIn
Greg
keeps the group down to earth with his deep understanding of what it takes to keep a system simple.
He's been
grokking
the elements of information technology since he was in elementary school.
Professionally, he
provides custom web development services, from basic design to fully customized web applications, as well as web hosting solutions. Greg partners with select companies for advanced design services and SEO services. Additionally, he offers consulting and training for companies to learn how to maintain their websites.If you'd like to get to know Greg better, invite him over for sushi.Connect with Greg on
LinkedIn
.